Our latest recommendations for kid birthday party gifts. Small gift paired up and less than $26.
You can always get just one if you are looking for a kid gift around $10. This is what we do!
Kid Birthday Party Gift Ideas $26 and under
All the time parents come into our shops with a recognizable look in their eyes. It is the look of someone facing down a month of weekends packed with birthday parties for their kids' friends and school mates. We are talking about more than one party a weekend and different age groups. 
We get it. The kid birthday party circuit starts to feel like a weird version of Cross-Fit. You try to get help from your kids. You want them to be involved, but that can be hit or miss. Or take too much time and money. 
The Exit9 staff has some kid birthday gift suggestions that all come in under $26. Even better some of the ideas are pairs of smaller gifts, so you can buy the pairs and maybe split them if you like. Budget saved. 
---
Ring Racer Robots $25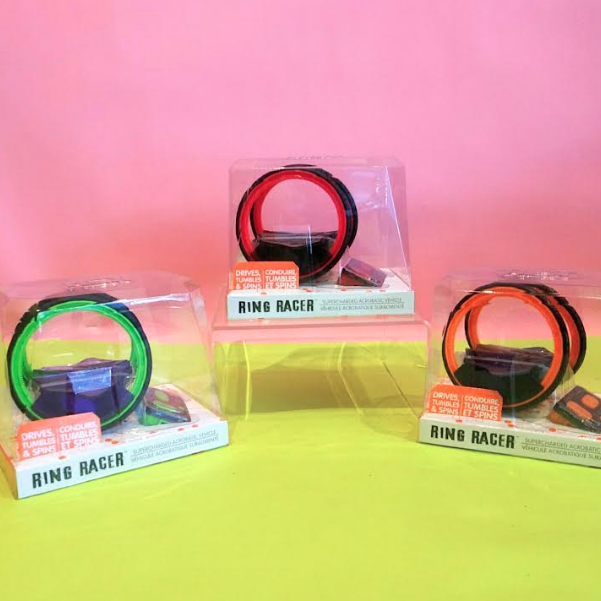 The Ring Racing Robot has racing dual rings. This bad boy can spin, turn, and flip a full 360! Two modes allow you to switch between a regular mode and a turbo mode for an even bigger zip!
Good for ages 8+ but look at this racy robot...All ages!
LR44 batteries required (included. hurray!). 
---
Candy Box Puzzle + Zangle! Card Game
Both for $23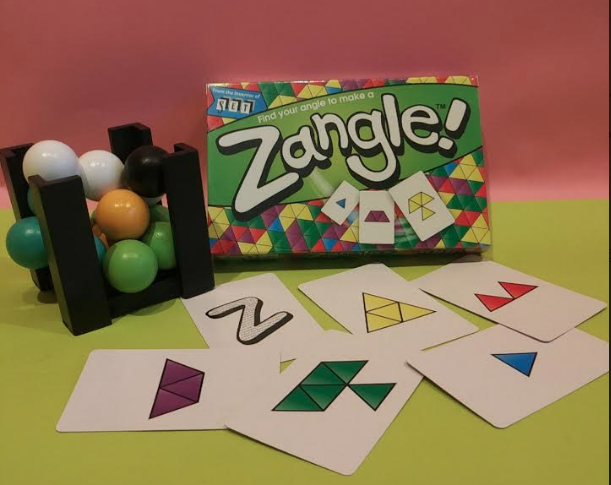 Together Candy Box and Zangle! are colorful and will inspire a whole bunch of fun and play that will also grow their minds. Plus Zangle is a solid all-ages game. Perfect for when you maybe don't know the child as well as you do your own. Bonus because it will become a family game.
Candy Box is a smart looking spatial puzzle game where you unpack the cube and have to put it back with no edges poking out. Go ahead grownups...it is a 6+ game, let's see how you do? 
---
Bag of Magic + Secret Message Kit
Both for $24.49

Who doesn't need a Bag of Magic? This one is spot on for a 6-year-old. Mudpuppy's Bag of Magic is perfect for beginner magicians ages 6+ to learn 15 simple magic tricks. Tricks include mystifying cups and balls, multiplying rabbits, and the levitating wand! Packaged in a silkscreened fabric bag with drawstring for easy storage and transport. Official magician's booklet included. 
$16
The imagination and intrigue continue with the Secret Message Kit. Top secret messages are written in invisible ink and a battery- battery-powered UV light in the pen's cap reveals all. 
Contains 2 pens and includes necessary batteries. 
$8.50
Bag of Magic and Secret Message Kit are in both in Exit9 shops now. Come in we will wrap for free. 
---
Deblockle $25 
A great game from a local designer

The goal of Deblockle is to clear all four fo your wooden blocks the fastest. The blocks have symbols that place restrictions on your moves.  Players must move their blocks across the board and into their opponent's star space to win!  2 player game. Ages +8.
Check out Deblockle $25
---
 Unicorn Gift Bag DIY Under $26

                     This is just a sample of the unicorn magic at Exit9 that you can put in a gift bag to win the day! Check out our Unicorn World here.