Posted on
By Delia Curtis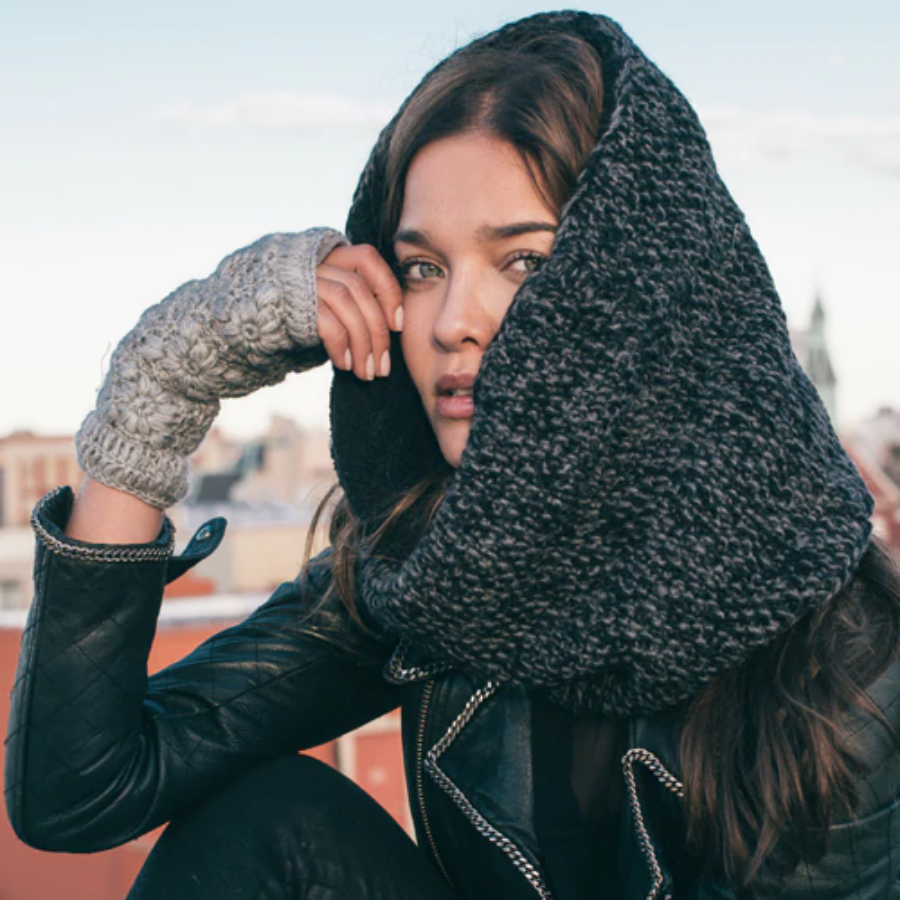 Nirvanna Designs is back for winter!
Winter is coming...Game of Thrones style. Get stocked up on all of the essentials that'll keep you warm and toasty through the long, chilly months. You might just find your new forever piece.
And when you ask, we deliver. Nirvanna Designs  winter wear is back! Our order's been placed and the hats and handwarmers of your dreams are on their way. So keep your eyes peeled.
Nicknamed the "Johnny," after it's namesake, the Depp Slouch hats will be back and in a number of colorways, from black to rust.
We got some Flower Crochet hand warmers to match the Look by M Soft Noise scarves for effortless coordination and monochromatic perfection.
The Clyde Rib Fold Caps are the perfect gift for that hard-to-shop-for friend. A staple to please even the pickiest of present-openers. 
!!  New Inventory Alert  !!
Guess what? Exit9 is taking on some new inventory. What's comfy, classic, and perfect for any occasion? Did you guess t-shirts? If so, you're right. Gold star for you! :) 
Exit9 is stocking up on tons of new t-shirts. Some feature graphics from our very own head-honcho Charles who's been hard at work crafting some beautiful basic tees with unique screen-printed designs. 



Need something for that friend who doesn't like the run-of-the-mill souvenir of the Times Square variety? Check out our Brooklyn Thank You Bag tee. It's just like the real thing, but this time you can wear it. (Plus it comes in an NYC variety too.)

Everyone deserves a bit of an ego boost. And this shirt does that and more, taking you from matter to pure energy...Because why the heck not? Featuring a fantastic design from the head honcho himself.
 
See the full selection here and head on in to the shops to browse our new t-shirt walls.