Posted on
By Delia Curtis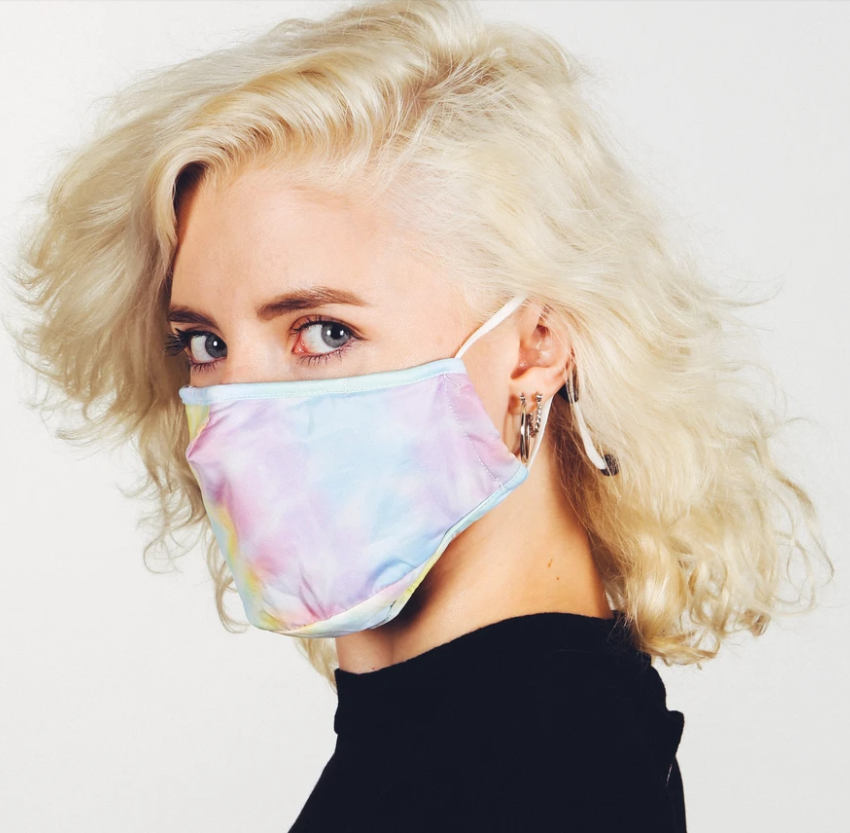 We've got you covered...
*|MC_PREVIEW_TEXT|*
THE MASK OF YOUR DREAMS.




Silky, comfy, cotton-y... we've got you covered.
Over the past five to six months, the world has changed in such a drastic and dramatic way. But just because everything feels off-kilter, doesn't mean that you can't show up in style wherever tyou go. 
Here at Exit9, we're embracing the changes full-throttle. We believe masking up is the duty of every citizen to keep each other safe, and we welcome this as part of our company initiative. Not only do Exit9 staff members wear masks while working, but we also carry some stylin' face masks as a part of our product selection.  We have not one, but two different mask brands to pick from. All the masks that we stock are reusable and range in price from $14.00 to $20.00. Enter FYDELITY and Focus America: 
Light Weight and Silky
As one of our store staples, FYDELITY has been providing Exit9 with fanny packs for years, and in light of the pandemic, they have started to produce masks in their "Ice Silk" fabric. It's moisture-wicking and provides ample comfort to the wearer.
Stretchy and super breathable, the FYDELITY mask is perfect for the brisk walkers and joggers of New York. With two layers of fabric separating the wearer from the outside world, you can feel comfortable knowing you've got a double layer helping to keep everyone safe. The light-weight, breathable fabric is perfect for those long days outside or extended wear at school or the office. With a bendable nose-bridge for enhanced protection (that also keeps your glasses from fogging up) and adjustable ear straps, FYDELITY masks can mold to almost any face, no matter the size. 
They recommend hand-washing this mask in cold water with a dash of soap and hanging to dry. You wanna keep things nice and soft up in there. Available in a range of colors and patterns, your FYDELITY mask will be a conversation starter. 
Eco in Style! Organic Cotton and Plant Based Dyes
Molding to the face, these 80% cotton masks are the perfect purchase for the eco-conscious consumer. Made of one continuous piece of fabric, the Focus America masks create a zero-waste production line. By getting rid of the multi-part process of seaming together different portions of the material, their masks are sustainable and help both us and the earth.
With a double layer of fabric and a filter pocket, the masks will ensure you feel protected all day long. Focus America makes their masks with Organic Content Standard (OCS100) Certified Organic Cotton and are stretchable to create a universal fit, leaving no gaps between the wearer's face and the mask.

Botanically dyed, the Focus America masks use natural elements like flowers, herbs, and fruits to create beautiful, organic color. Choose from soft blue hues and subtle carnation reds to charcoal grays and Lily of the Valley greens. We recommend hand washing these to keep that soft-cushiony feel. These reusable masks will keep you comfy for the long-haul, plus we've got them stocked in mediums and larges.