Posted on
By Delia Curtis

Happy almost Father's Day to you. We want to send all the love out there to the papa bears, the grill dads, the intellectual fathers, the DIY daddies, hipster pops, and every dad in between. We've been busy creating the perfect baskets for the father-figures in your life, some that dive into self-care and others that tickle your funny bone. As we dive into June and the summer weather begins to trickle in, the urge to emerge is strong. Keeping with social distancing guidelines, our baskets help make staying inside even more appealing. Crack open the window and take a deep breath. We'll get through this.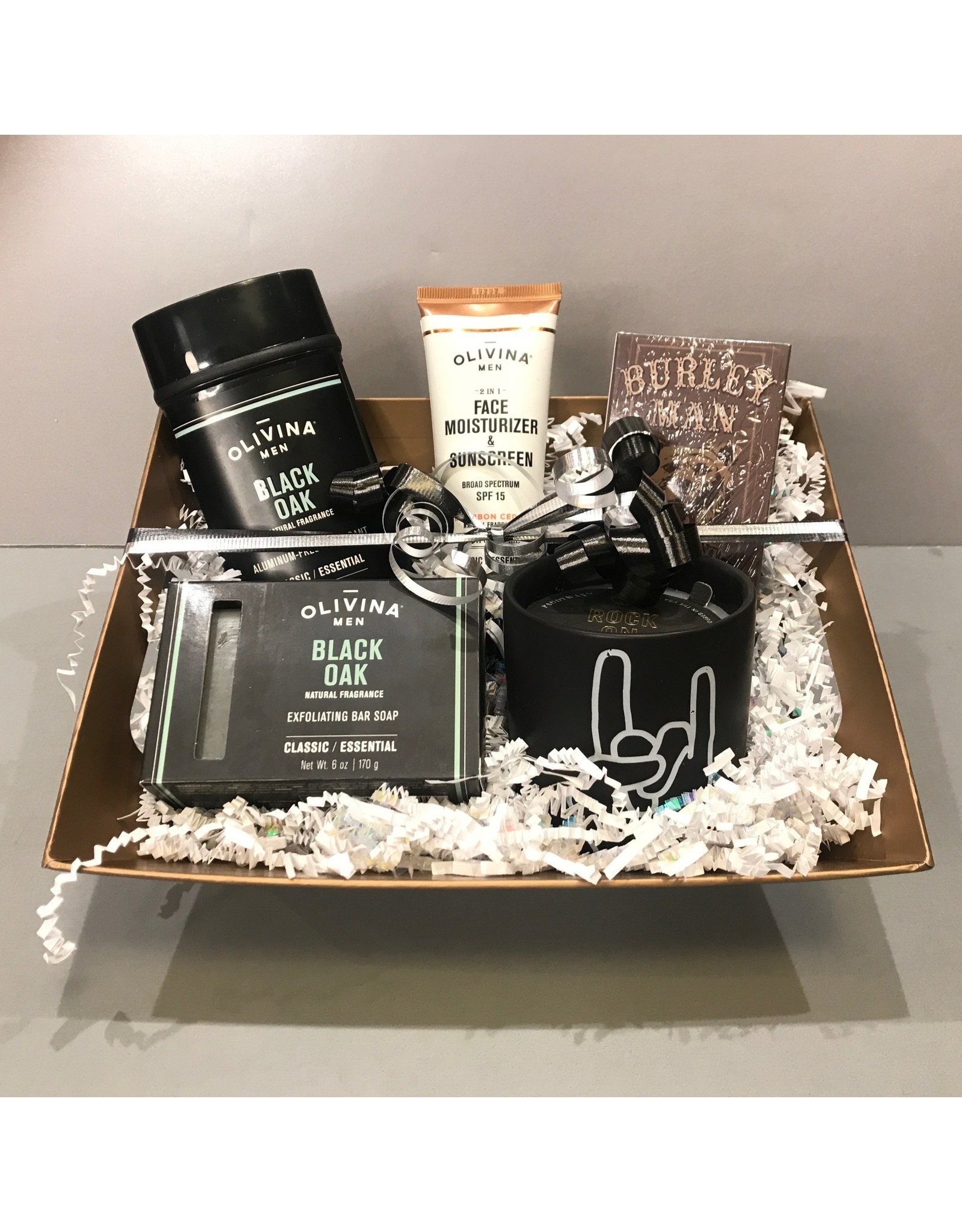 In our "Suave Daddy" Basket, treat him to some products from our best selling men's body care brand, featuring a dual moisturizer and sunscreen, an exfoliating bar soap, and an aluminum-free deodorant--all in deep, musky scents--from Olivina Men. To top it off, we've included a Paddywax Leather & Oakmoss candle and some long safety matches to seal the deal.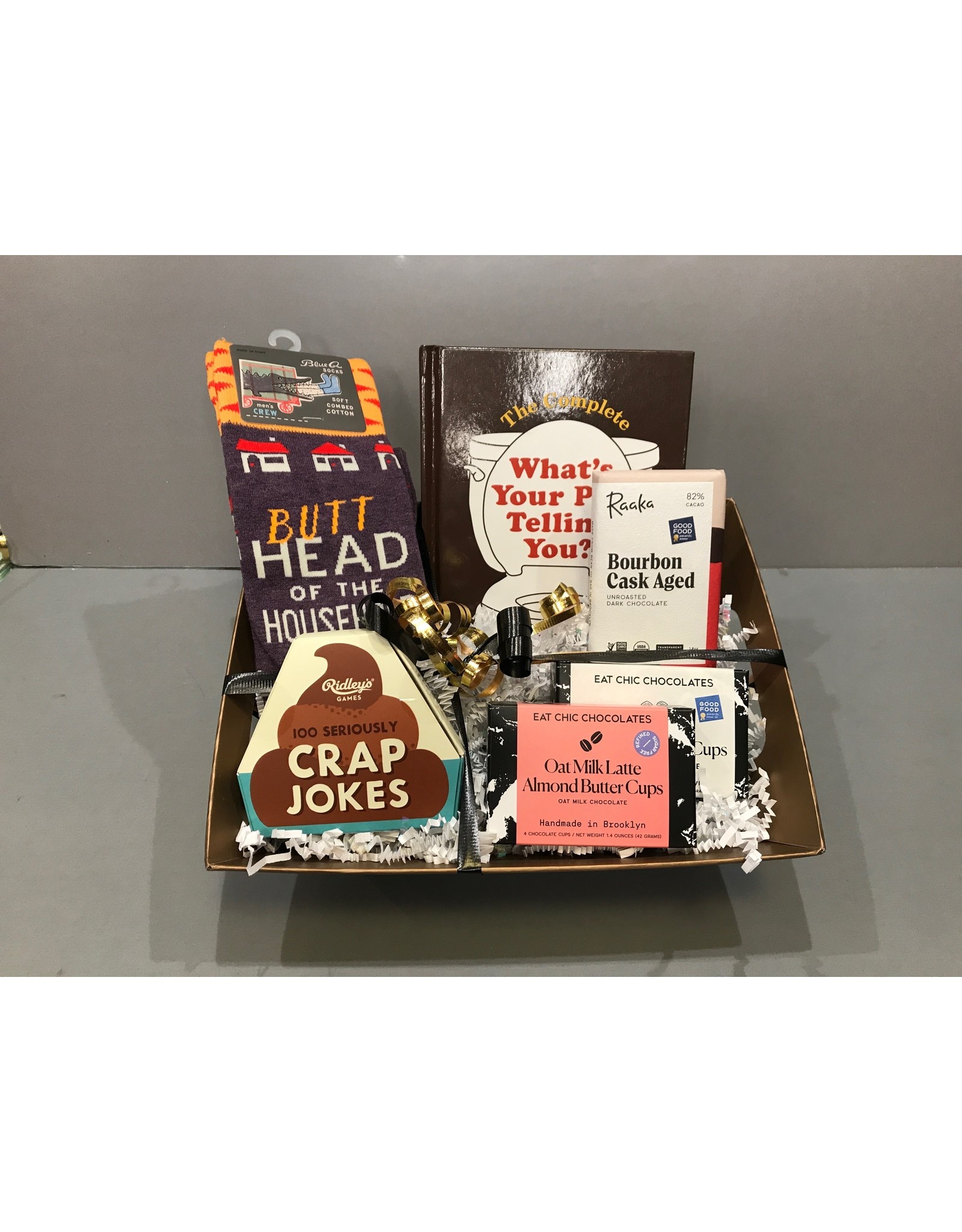 \
If your dad is on the sillier side, why not take a peek at our "Poopy Pop" Basket for endless laughter. Filled with the insanely popular Crap Jokes game, for lots of poo-themed giggles, the "What is Your Poo Telling You?" book--an investigative look into what your bowel movements might suggest, some punchy socks from Blue Q, and the kicker--chocolate. Enter Eat Chic and Raaka Chocolate for some unique takes on the buttercup and bar.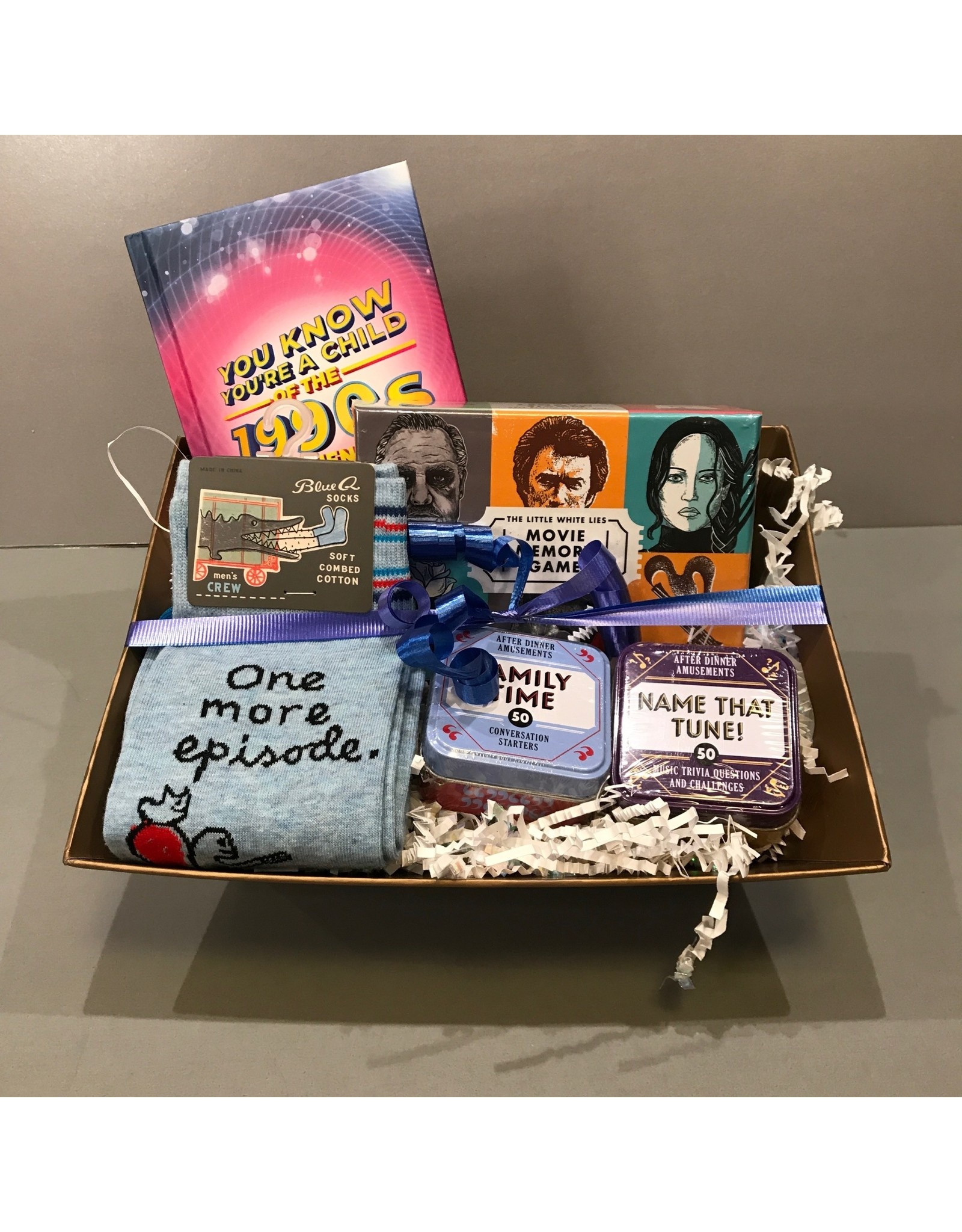 For the trivia buff, our "Pop Culture Pop" Basket has all the essentials for game night including two After Dinner Amusements card games, the Movie Memory Game from Little White Lies, a book full of fun facts and tidbits about 90s culture, and the perfect Blue Q socks for binging their favorite Netflix shows in. 
Looking for something stand-alone or to add to a present? If he likes hands-on projects, this beer-making kit is perfect. If he's a sober dad, this kombucha-making kit is a great alternative. Is he regularly stationed at the grill during the family functions? Take a peek at this Phoenicia Diner cookbook for the Catskills regular or the Rubs book featuring recipes for sauces, marinades, butters, and more. Keep him connected with a 3-in-1 Charging Cable for the man who multitasks. If he's out and about, why not invest in something that will help him get around, like our functional and sleek Harvest Label Sling Packs? 
No matter the dad, we've made sure to cover all ground. We want to make sure he feels loved and appreciated. And if gifts aren't his thing, be sure to check out our selection of Father's Day cards. Nothing says, "You're the best," like a good ole fashioned letter. 
Stay tuned for more updates on Exit9 and all the upcoming holidays and events. We're sending our love to you. Until then...Happy Almost Father's Day!