Posted on
By Delia Curtis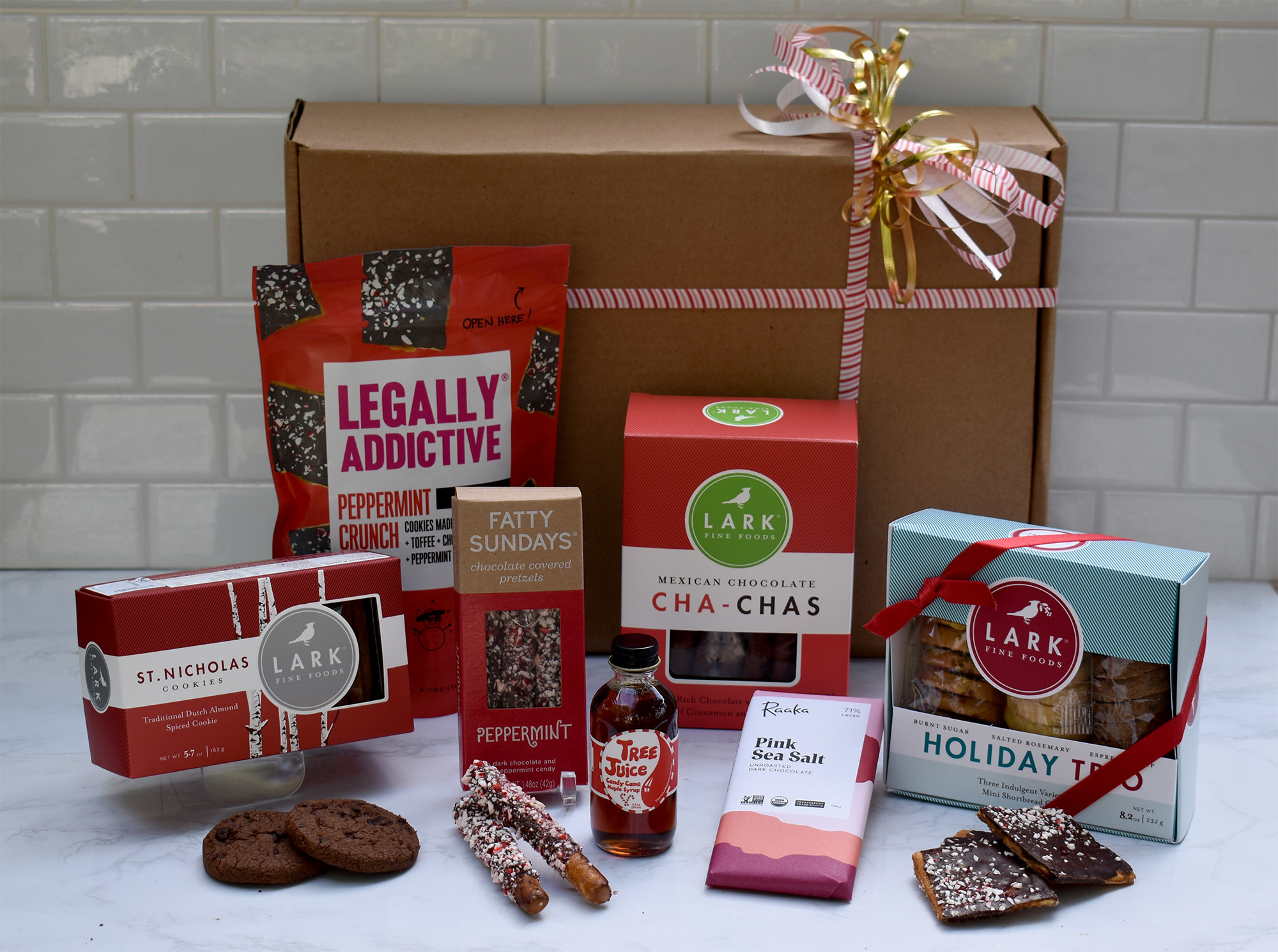 Here at Exit9, we're thankful for our returning customers that have helped sustain us through this challenging moment in history. We've loaded up our site with gratitude-themed gifts from guided journals to daily-prompt cards, like the Posi Vibes Journal and the 2021 Year of Gratitude Boxed Calendar. Not to mention tons of Thank You cards!
We know the holidays are rolling around the corner and you might have the urge to blast Mariah Carey on repeat, but we can't forget about Thanksgiving! As you prep your turkey, mix the stuffing, and mash the potatoes, we hope you possess and cherish the healing vibes of gratitude.
Shop Early. Avoid The Lines. Stay Safe.
What better way to  show your gratitude and appreciation than with a box of local goodies? We've got a number of curated gift boxes featuring New York-based companies filled with snacks, tea towels, Brooklyn merch, sauces, and jams--plus more.
The Bangin' Brooklyn Box comes in two sizes--large and small--but both are jam packed with incredible Brooklyn-based wares and nibbles. From colorful Brooklyn Bell Tower tea towels, Brooklyn Sauce Company hot sauces, and Brooklyn Grange honey to our own Brooklyn mugs, pouches, and much more.
Or if you wanna show some love for the ladies, check out our Nasty Women Box featuring treats and sweets from women-owned businesses like Claudia Pearson tea towels, Brins jams, Fatty Sundays' dipped pretzels, Legally Addictive chocolate cracker cookies, and Cupeesh peanut butter cup spread.
Peruse the Spicy Brooklyn Box featuring Mike's Hot Honey, Brooklyn Sauce Company, Brooklyn Grange hot sauces, Brins Chili Pepper jam and 'This Book is For People Who Love Hot Sauce'--an ode to one of the world's favorite toppings.
Visit our site to see the full selection and the contents. 

And Don't Forget About Our
20% off Promo!
As a reminder, we've got our
20% off in-store promo
for our subscribers and followers. All you have to do is show the promo newsletter or social media posts and it'll be instantly added to our purchase. Keep calm, shop early, and stay safe is our motto this season! It
runs through November 25th
, so come on in and shop for all your friends and family. We've got great goodies for all your holiday needs. See you soon!
(Get
10% off online
with the code
"ShopEarly"
at checkout.)