Made in NYC! We love RubyLu caramels because they are fresh, handcrafted caramels with flavor twists.
Just in -- Ruby Luc Caramels. Right now we have two flavors, more flavors coming soon.
Ruby Lu caramels are made in NYC. Each box has 20 handcrafted caramels. Perfect for a host/hostess gift or a fun way to sweeten things up anytime.
Try the Limited Edition "Autumn in New York" collection - in four totally Fall Flavors
Salted Pumpkin - Cranberry & Orange - Honey Walnut - Spiced Apple Cider
Then, the "Greetings from New York" caramel collection. There is a flavor of every borough.
Manhattan: The Big Apple's Spiced Apple
Bronx: Arthur Avenue's Italian Anise
Queens: Astoria's Honey Walnut "Baklava"
Brooklyn: Williamsburg's Coldpressed Coffee
Staten Island: Snug Harbor's Sea Salt & Vanilla
Ruby Lu Caramels are also available in our Made in NYC gift box.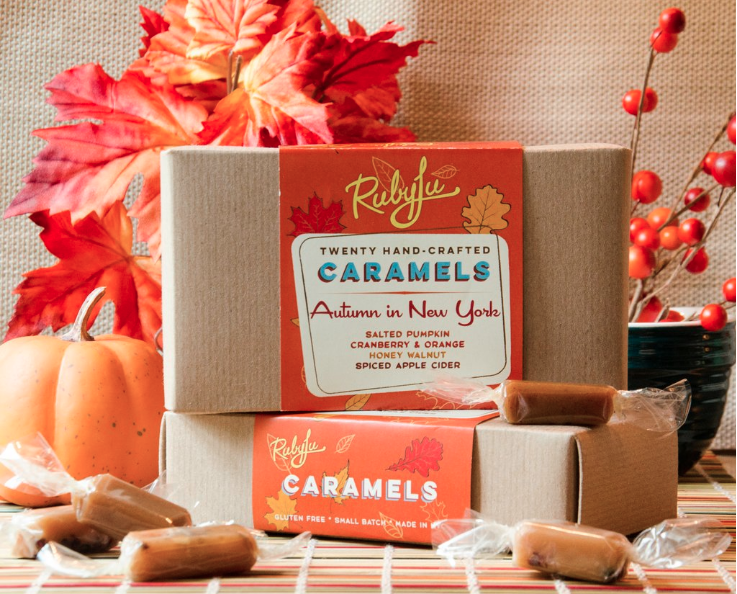 #shoplocal365 #madeinNY