Posted on
By Delia Curtis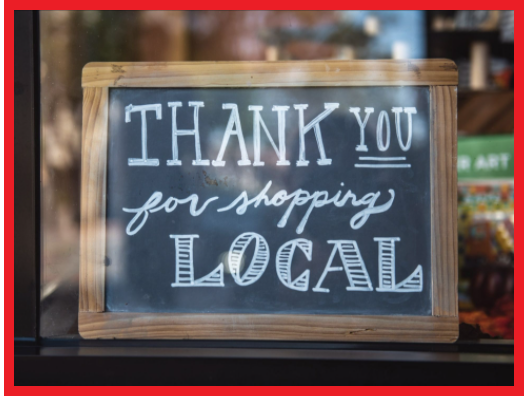 Introducing A Shop Early Promo...
(Shhh, it's our little secret...!!)
But first, some wise words....
Do yourself a favor this holiday season. Choose your local business over that of big box or Amazon.Not only is the customer service better, but small businesses need you right now. Remember, they have chosen your neighborhood to serve your needs and they could use the same love in return. Have patience with your local businesses as they adjust to the new normal. Most importantly, plan your shopping list ahead of time and start making purchases in anticipation of an unusual holiday season. You'll be glad you did.
Shop Early. Avoid The Lines. Stay Safe.

And now, about that promotion...
Tis the season for shopping early! Stay safe and avoid the crowds. As the holidays approach, we wanted to do a little
something to honor you:  a
20% off in-store promotion.
But it's not just for anyone. It's a secret promo for just our subscribers! Yes, you read that correctly--just you.  When you shop early you get rewarded.  Shop before Nov 25th and you'll receive 20% off all in store purchases.  All you have to do is show this email to the cashier for an instant discount.  It's that simple.
Online shoppers get a 10% by using code "ShopEarly" at check out.

Holiday Cards That'll Tickle Your
Funny Bone
 
Our devoted Card Queen, Christy, has picked out some of the most AMAZING greeting cards for this holiday season.  We are only putting a handful of our cards online.  To see the full line you'll have to stop in.  The selection is amaze-balls!
Whether you celebrate Christmas, Hanukkah, or just want to spread some holiday cheer, what better way to say, "This year has sucked, let's drink and be merry!" than a handwritten card sent via snail mail or tucked under the bow of a present.
We've pushed some of our favorites to the website for easy shopping or if you're down for a browse, come shop the full selection in-store.